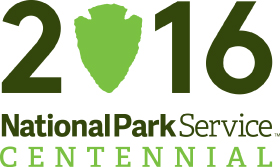 The National Park Service turns 100 years old on August 25, 2016! In celebration of the
centennial, Brush Art Gallery and Studios in partnership with Lowell National Historical Park is
seeking entries of contemporary art for a juried exhibit, to be held at the Brush Art Gallery in
Lowell, Massachusetts from May 7 – June 10, 2016. Help us commemorate the visionaries who
came before us, their groundbreaking ideas, the amazing places the National Park Service
manages, and the powerful and significant stories they collectively tell.
Storytelling has been a part of our shared cultural heritage for generations. It brings people
together, imprints pictures on their minds, and fosters meaningful connections with history,
culture, and the natural world around us. The unique treasures that make up our beloved
National Park Service are as diverse as we are; from historic homes, trails, battlefields, and
cemeteries to bustling urban centers, canal ways, recreation areas, and seashores. This rich
variety has created a portfolio of over 400 parks. In response to the NPS Centennial "Find Your
Park" campaign, we are seeking artworks that illustrate these unique stories, whether they are
specifically about place, the people and events they commemorate, or your personal connection
and experience in any one of them. The national parks offer the ultimate stimulus for creative
expression… so show us what "Telling American Stories: Celebrating 100 Years of the National
Park Service" means to you!
ELIGIBILITY
This is a national call for artists, open to all U.S. Citizens or U.S. Nationals, at any stage in their
professional careers. Artists may submit up to 3 images for consideration.
ENTRY FEE
Non-refundable entry fee of $25 for up to 3 works, paid online to the Brush Art Gallery. Follow
this link for payment information: www.thebrush.org/entryfee.htm. To make a payment by check
or money order, please mail directly to: The Brush Art Gallery and Studios
256 Market Street
Lowell, MA 01852
DEADLINE FOR SUBMISSIONS
Entries must be submitted online and received no later than 11:59pm on Friday, April 1, 2016.
The required entry fee must also be received by this time. Incomplete submissions will be
disqualified. No late entries will be accepted.
ENTRY PROCEDURE
All entries must be submitted online in jpeg format (300 dpi, no more than 6 inches in either
direction). Please provide files of the highest available resolution and quality. Follow this link for
entry form: http://www.lowellartshows.com/NPS.